If you use Dropbox to sync files between your devices or to share them with your friends, you should seriously think of switching to Nextcloud. Here I give you three practical benefits that you get if you migrate your files to Nextcloud. But first, I should tell you what it really is.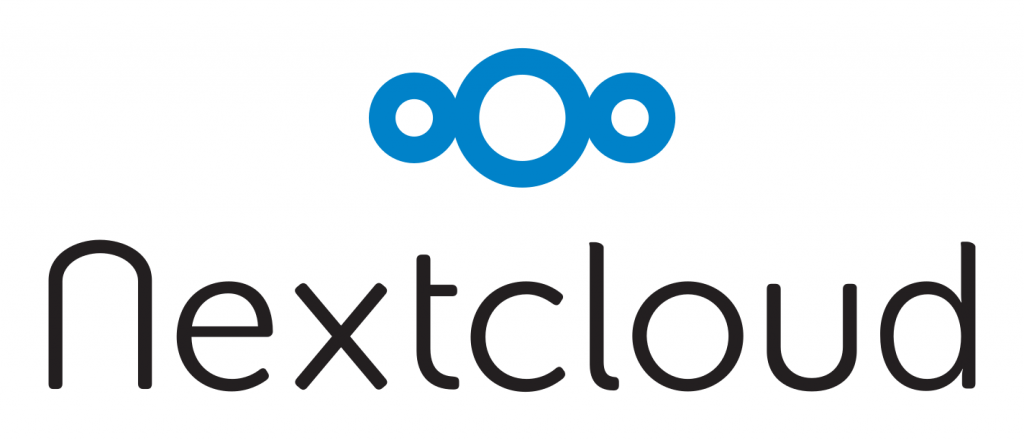 Nextcloud is a collection of computer programs that make it super easy for you to sync and share your data anywhere and in any way you want. You can think of it as Dropbox, except that you would be the CEO of Dropbox, Inc: It's you who sets the rules on how much storage you get, where you sync your files, and how the desktop and mobile apps look like. If this is too much control that you don't want to be hassled with, no worries! Nextcloud gets you covered as well.
Because you have all your options on the table.
You can use Nextcloud storage from your company/university/school, you can set up your own Nextcloud server, or you can choose from many companies that provide Nextcloud services for free or for highly-copetitive prices.
But is it any better than Dropbox? Keep reading to see it for yourself.
1. More storage space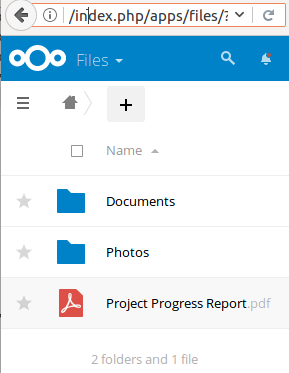 Whether you are a student or you work, chances are that your school or organization already has a Nextcloud instance running on their internal severs. Just ask your IT help desk if they offer Nextcloud storage, and you may be surprised! In Germany, where I live, an increasing number of schools, universities, and companies offer such storage to their students and employees. I myself got a hefty 50GB of storage from the very fast servers of my research institute, and many of my friends have similar plans (ranging from 30GB to 100GB) from their universities.
Even if your school or company doesn't provide that for you, it is easy to find Nextcloud providers that offer free storage plans ranging from 2GB to 5GB. And since the Nextcloud apps support multiple accounts on the same device, you can simultaneously use different providers to get as much storage space as you wish.
Finally, if you are savvy enough to set up your own Nextcloud server (and it's not really difficult), or you already own the beautiful Nextcloud Box, you can literally connect an external hard-drive to your Nextcloud server and use its full capacity to sync and share your files.
2. More than just files
While with Dropbox you can only sync and share your files, Nextcloud gives you the option to sync your calendars, contacts, tasks, SMS messages, Notes, bookmarks, RSS feeds, and…​ the list goes on. In fact, the Nextcloud project provides an open API (Application Programming Interface) for software developers to make Nextcloud Apps; extensions that add new functionalities to the core Nextcloud platform. Recently, they announced Spreed.ME, a video/voice chat app for real-time communications inside the browser, and also Collabora Online, an online office suite based on LibreOffice.
With Nextcloud, you can simply enable apps to add new functionalities for storing and sharing all kinds of your data.
3. More sharing freedom
With centralized services like Dropbox and Google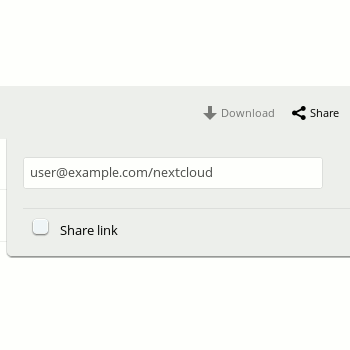 Drive, you can only share your files with people who are on the same service. And if you need to share your Dropbox file to a Google Drive user, you usually have to make a public link and send it around. However, anyone with the link can access the file, which is a security risk.
Nextcloud solves this problem by a concept called federation, where users from different Nextcloud servers can seamlessly exchange files with each other. For example, if you have a Nextcloud account from your company and your friend has one from her university, you can still easily share files as if you are on the same Nextcloud server. Furthermore, other file sharing solutions like Pydio and ownCloud have implemented the same sharing protocol as Nextcloud, so that you can exchange files with users of those platforms, too.
In addition, Nextcloud supports password-protected public shares; something that Dropbox only offers to its paid customers.
Bonus: Protection against mass data surveillance
As security expert Bruce Schneier says, security is a process, not a product. Therefore, while there is no such thing as a perfectly secure product, there are ways to get more protection. With Nextcloud, whether you sync your files to your very own private server, or you use the service of a local provider, your data is stored outside of the big centralized services which are very attractive targets for malicious hackers and oppressive governments alike.
There you have it. If you want to try Nextcloud, head over to https://nextcloud.com and get started today.